Call us now: 05 58 70 25 05
ENDURO BIKES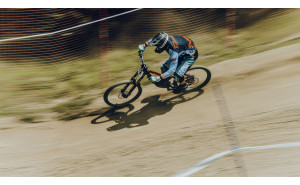 Enduro Bikes
Mountain biking enthusiasts know the thrill of rocky descents, root-tangled corners, daring jumps and steep slopes. But for Downhill and Freeride enthusiasts, it's the ideal playground. Rugged routes are their favourite domain. Our full-suspension mountain bikes, with adjustable front and rear travel from 180 to 230 mm, let you tackle the most demanding trails with pinpoint precision.
With long forks, powerful large-diameter disc brakes, short stems and robust 27.5" and 26" wheels with wide rims and massive tyres, these Enduro bikes are up to the most extreme terrain. At NS Bikes, we've got exactly the model you need to push your limits.
Explore our range of Enduro bikes at nsbikes.co.uk to discover nimble, responsive machines designed to tackle the toughest trails. We understand the needs of adrenaline junkies and we're committed to providing equipment that lets you safely defy gravity. Take up the challenge and discover a whole new dimension of mountain biking fun with NS Bikes.
You'll also be tempted by our Gravel and dirt bikes.