Pumptrack : Which bike for Pump track ? 
The pumptrack is a course made of narrow turns and bumps of varying heights. This place welcomes, for their greatest pleasure, professionals and amateurs of sliding sports. It is intended for skateboarding, scooter, rollerblading but also for cycling. 
We are going to discover in details all the possibilities that the pumptrack offers us with the two wheels.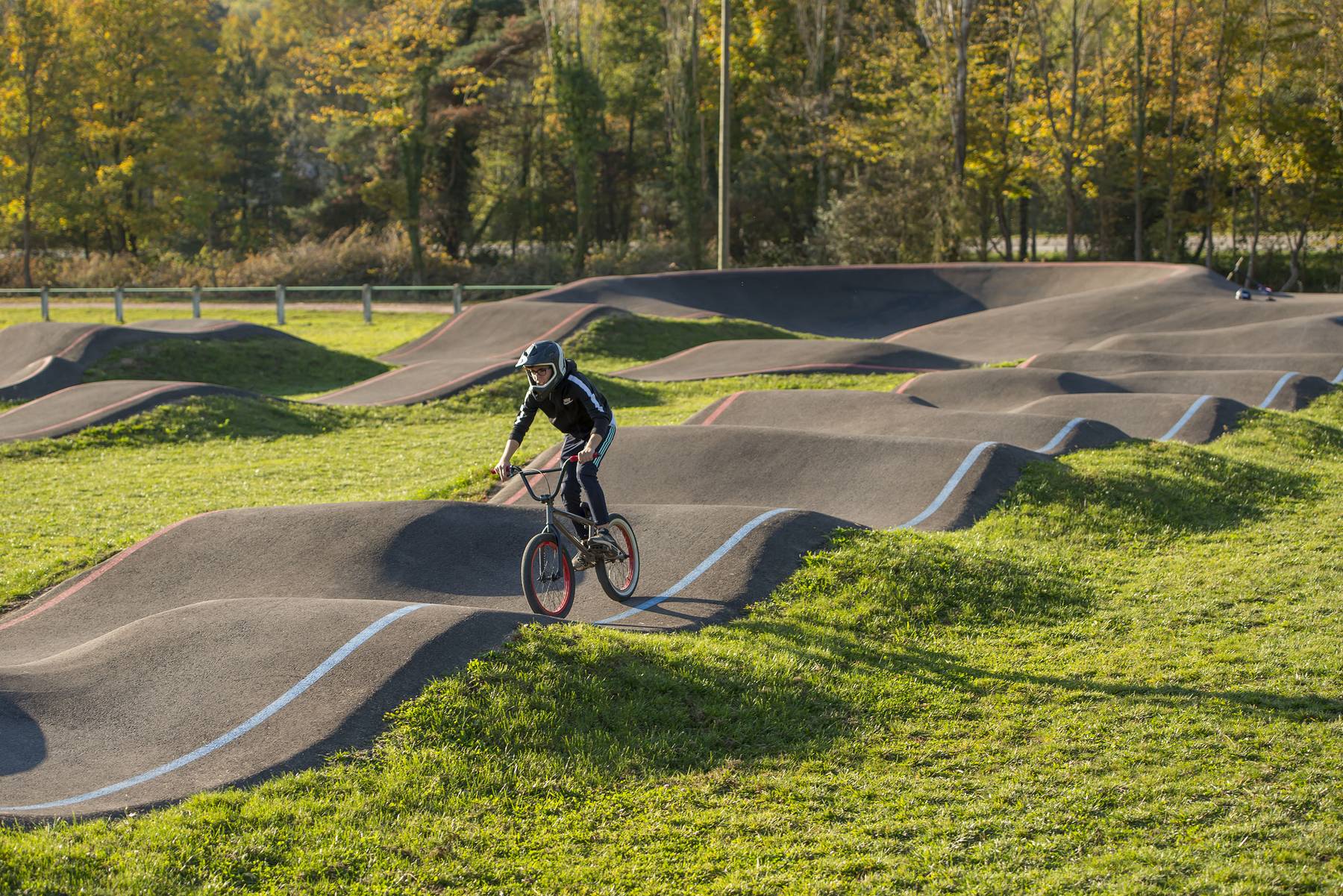 How does it work? 
The principle of pumptrack is simple: the riders must use their own energy to move forward on the track, without pedaling. To do so, they must master the "pumping" technique, which consists in using bumps and turns to gain speed. This technique is particularly demanding on the physical level and requires a good coordination.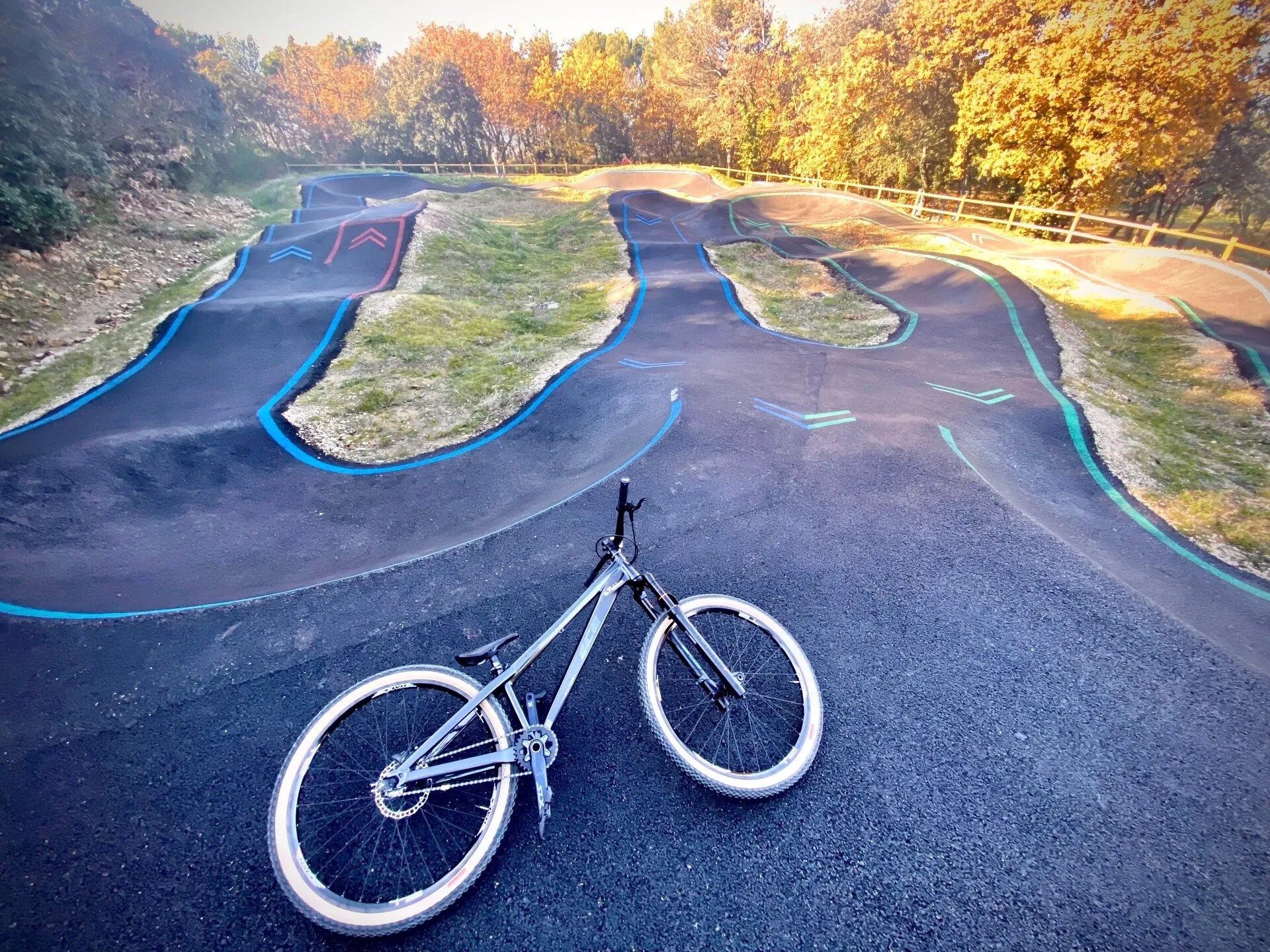 What type of bike should I use on a pumptrack? 
The advantage of a pumptrack is its compatibility with all types of bikes. However, it is important to choose the right type of bike for pumptrack. Indeed, some models are more adapted than others for this kind of track. 
Riders recommend BMX bikes first because they are suitable for driving on tracks. 
Its small size allows it to be more manageable: ideal for pumptrack. It has small wheels (20 to 24 inches) rather smooth. Its lightness allows him to make jumps and tricks of quality. It is designed with handlebars higher than the saddle, which helps to perform acrobatic tricks in all peace. Its solid frame also allows a better resistance to the shocks that can be experienced throughout its life.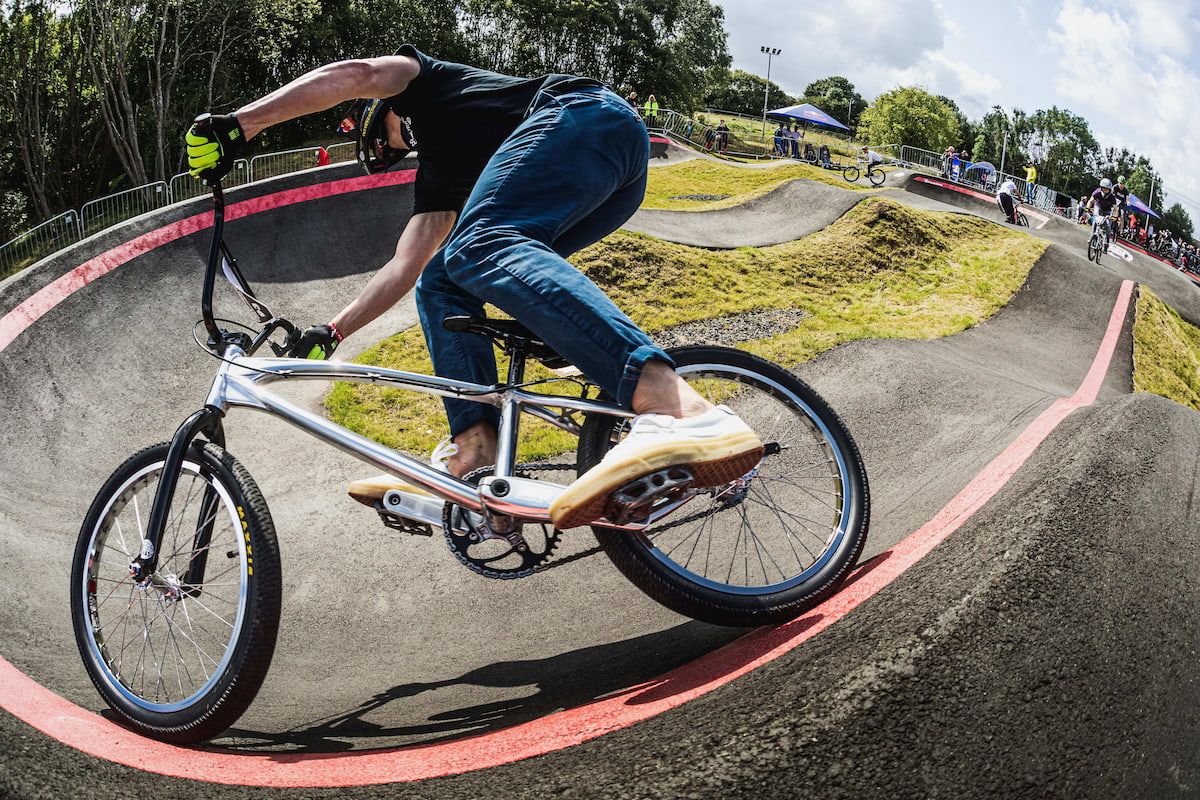 We can also turn to the DIRT mountain bike which is more flexible because it adapts to all terrains. 
It is able to pass easily over bumps and turns. Its cushioning absorbs vibrations and sensations that can be painful. Its 29-inch wheels allow for a better adaptation to the rider's morphology. It has brakes to withstand increased slopes or difficult conditions like water or mud. 
This discipline is still usable and fun with any bike. 
What kind of protection should I use on a pumptrack? 
You must not forget to wear protection to practice pumptrack safely. It is therefore essential to protect yourself in case of a fall. 
The most important protection is a helmet, preferably approved, to protect the head. 
It is advisable to wear gloves to avoid abrasions. 
And it is important to add to this equipment knee and elbow pads, which must be well adjusted. 
This activity can be risky, especially if you are new to it, so take all the necessary precautions before you start. It is also recommended to wear them every session, even for experienced ones.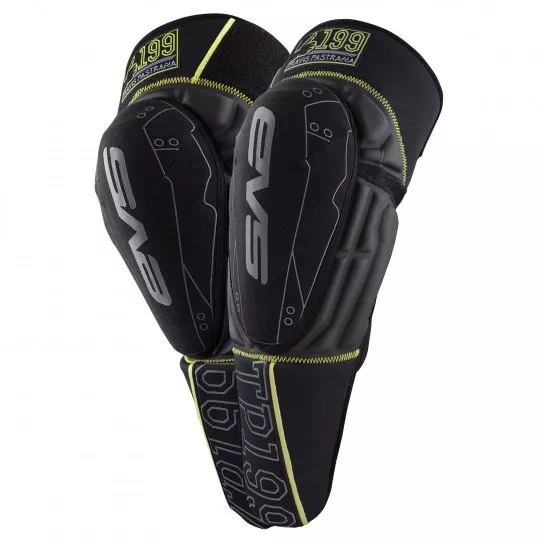 This fun and friendly activity can be done with family or friends. It is perfect for thrill seekers who want to improve their cycling skills while having fun. It does not require a large investment as most of the trails are open to the public for free. So don't hesitate to put on your helmet and come test your skills on a pumptrack track! 
You can discover now our range of DIRT mountain bikes and all our other products perfect for pumptrack on our website https://www.nsbikes.fr/fr/722-vtt-dirt !